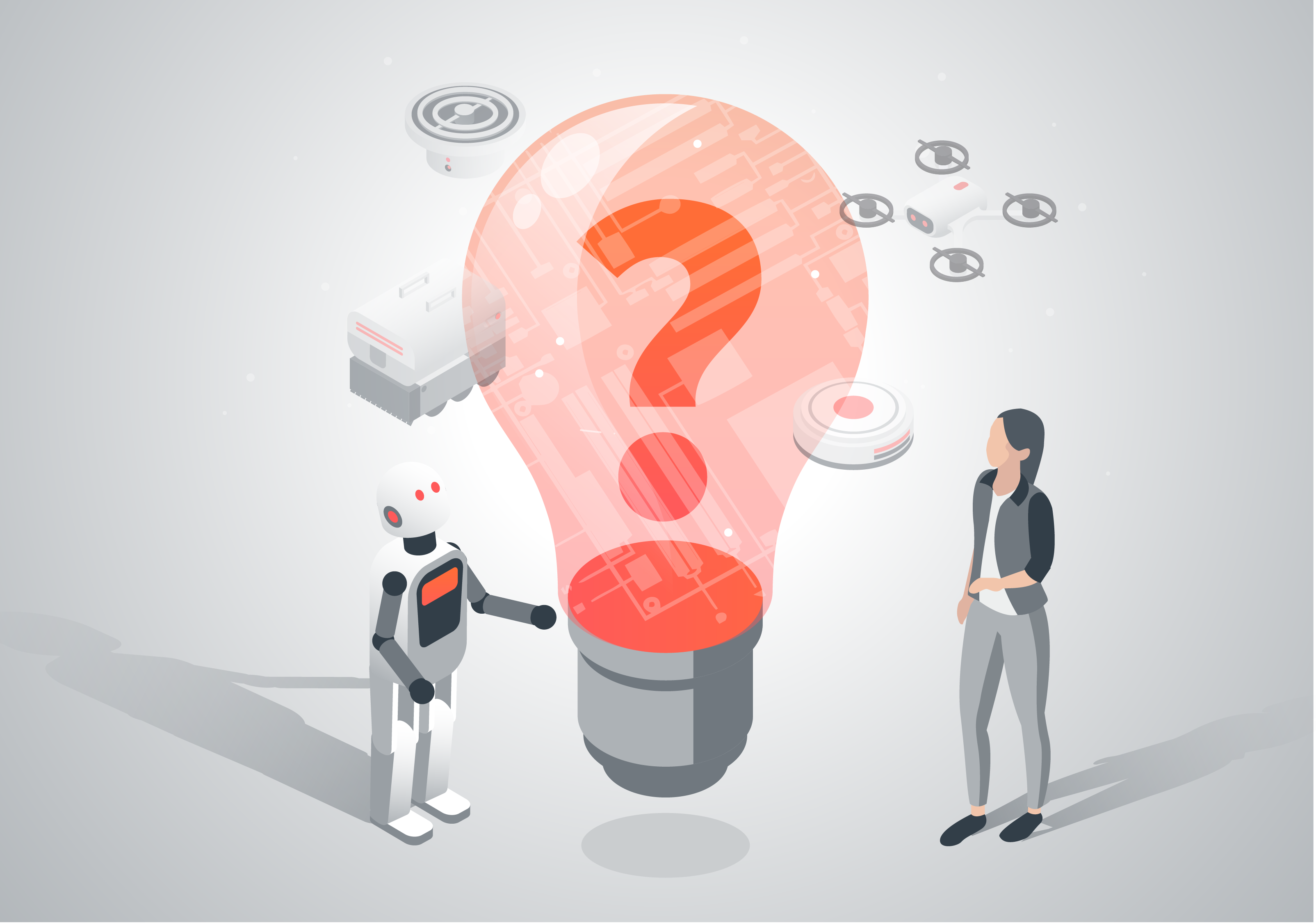 Reflections on ICRA by Pablo Alcantarilla
Slamcore was pleased to attend the 2023 International Conference on Robotics and Automation (ICRA).  As the IEEE Robotics and Automation Society's flagship conference, it is the premier international forum for roboticists, researchers, academics, and leading companies from the market. Over 6,000 delegates, and seemingly almost as many robots, attended the 40th annual ICRA event in London's ExCeL to present the latest studies, insights, and applications of robots. Under the overall banner of Embracing The Future: Making Robots For Humans, leaders in the sector focused on the rapid development, application, and deployment of robots and automation across all walks of life.
Inspirational keynotes set the scene and opened the audience's eyes to what is emerging from the robotics sector. Dr. Hugh Herr, a double amputee and acknowledged leader in bionic limb development, was given a standing ovation for his research envisioning the creation of prosthetics that emulate the function of natural limbs. 
Our co-founder, Professor Andrew Davison, used his keynote to outline how robots can collaborate to share spatial intelligence and work more efficiently and safely in complex environments alongside humans. From personal to industrial scale, ICRA's sessions confirmed the growing impact and potential of robots to significantly enhance the lives of individuals in a wide range of ways.
Industry representation at the conference was very high, with attendance from delegates of both large established players and start-ups. Developers, manufacturers, suppliers, and customers collaborated in workshops on key issues that included the important and rapidly emerging area of ethics: answering the question, how can we create and implement effective guardrails to ensure that advances in robotics are fully beneficial to humankind?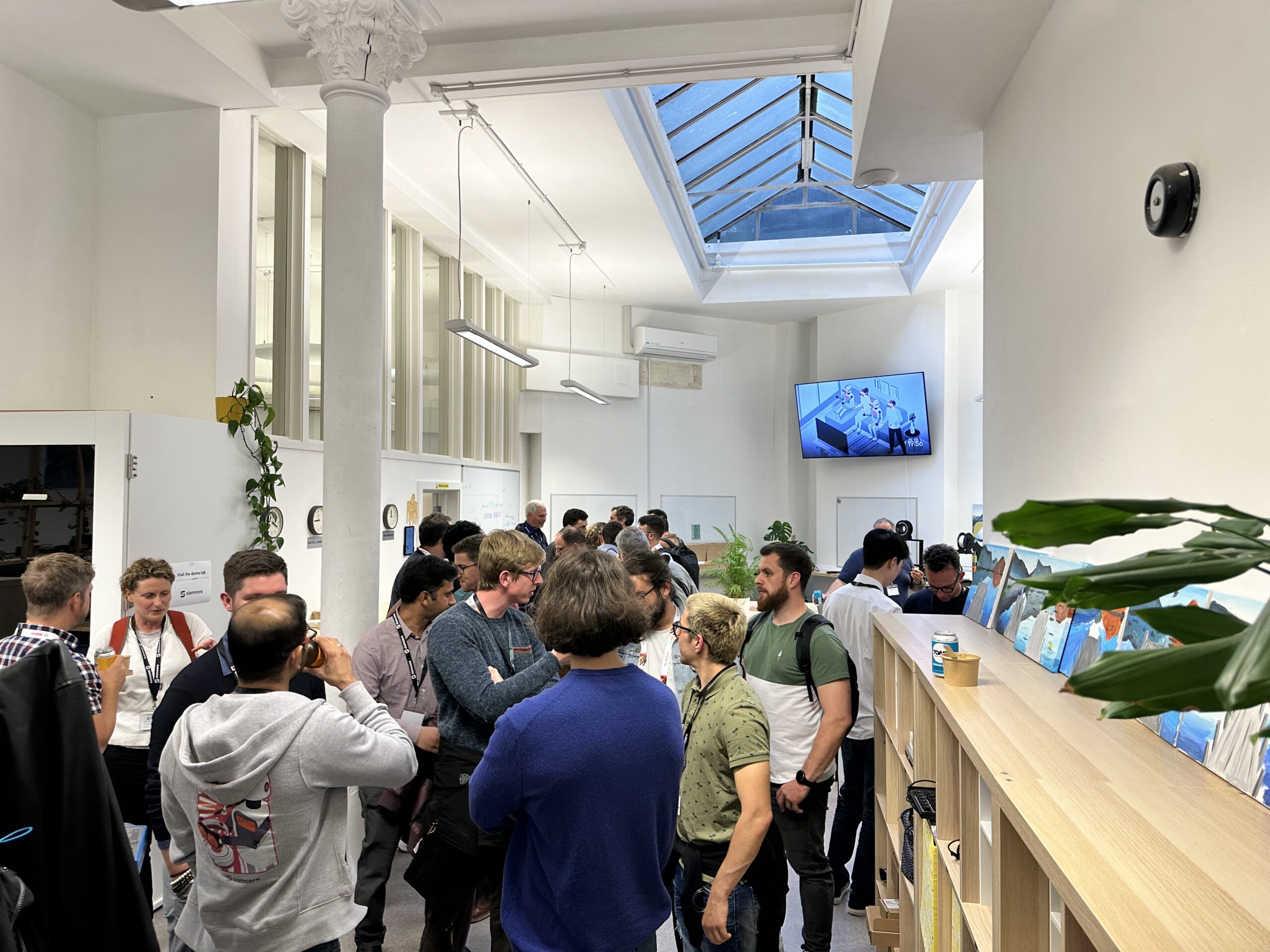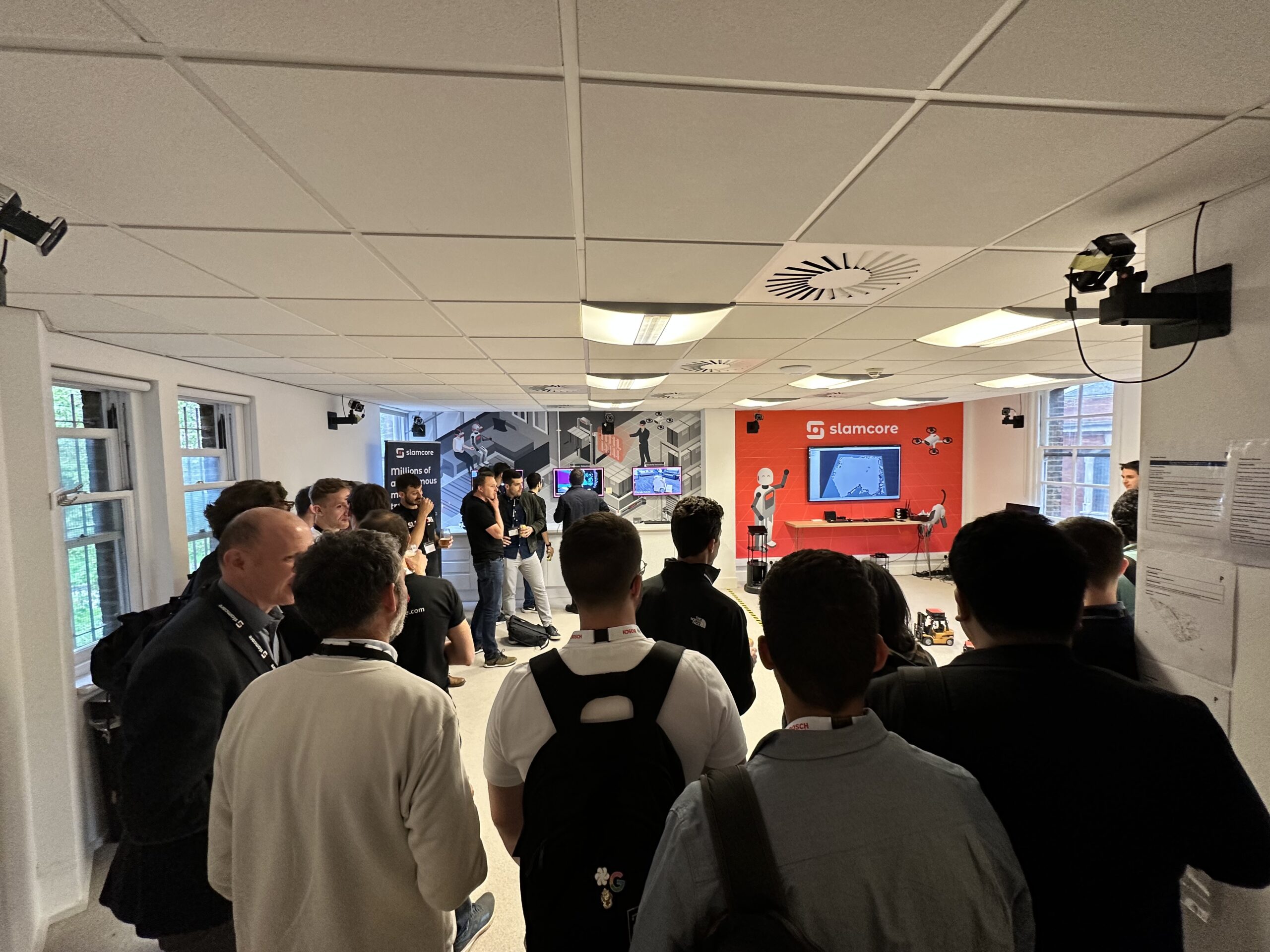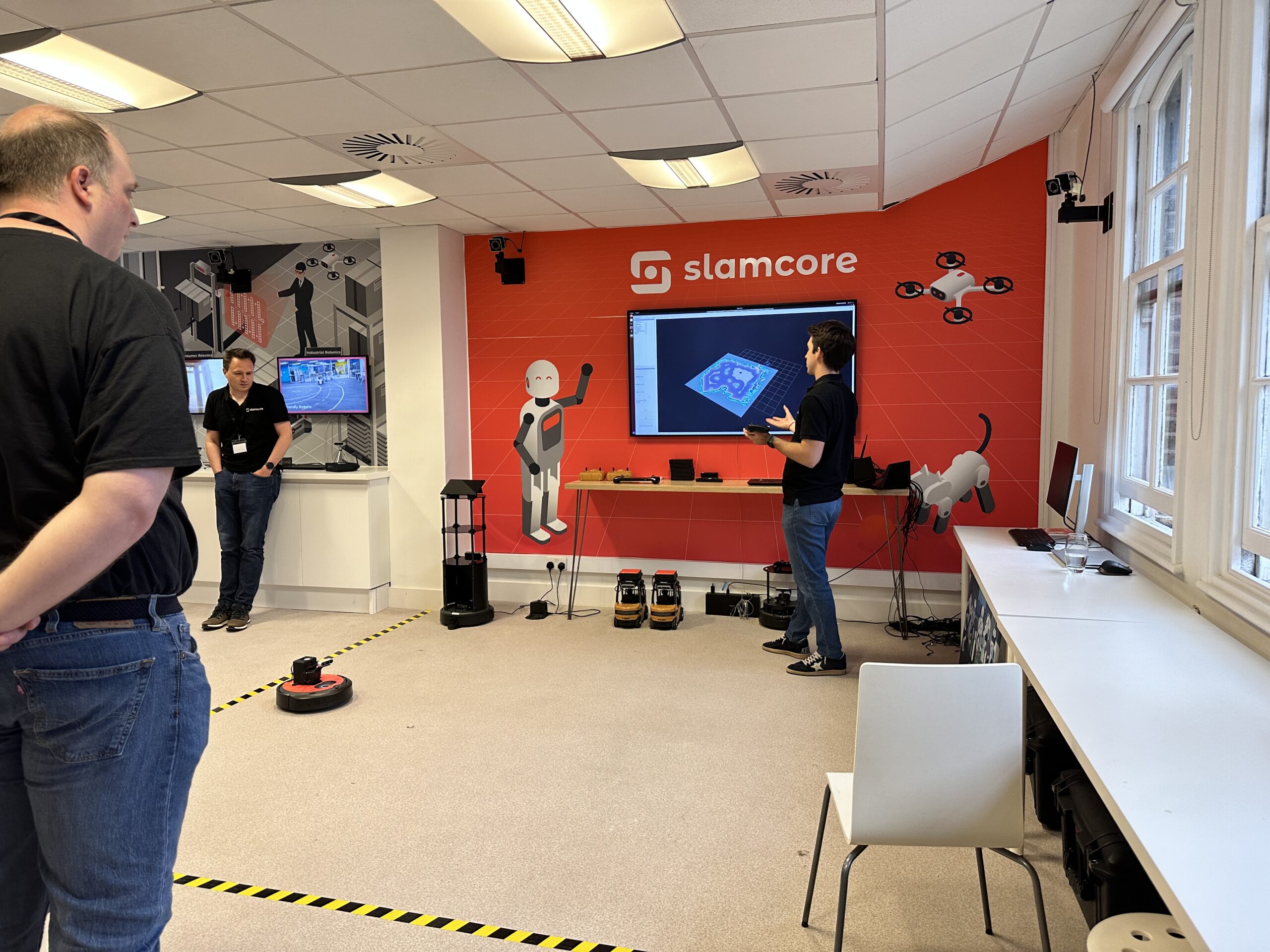 The team was busy networking and meeting with existing and new contacts to engage in fruitful discussions. But it wasn't all work. We were pleased to host almost 100 roboticists at our Borough office for drinks, discussion, and demos for our ICRA networking event. We hope that those that made it enjoyed the evening at Slamcore and went away with an appreciation of Slamcore as a business, a technology, and a great group of people to work with.
ICRA is the premier event for anyone involved in researching, designing, and developing robots. Attended by The Deputy Mayor of London, as well as representatives of the UK government and Civil Service, hosting the event in London underlined the city's leadership in this critical area. As a UK-based company, we were proud to demonstrate and discuss our work with fellow delegates. Congratulations to all those that attended, presented papers, and won awards; we are working on a review of some of the best to publish in the coming weeks. And, of course, we are looking forward to presenting and participating in next year's event in Yokohama, Japan. See you there!
-ends-