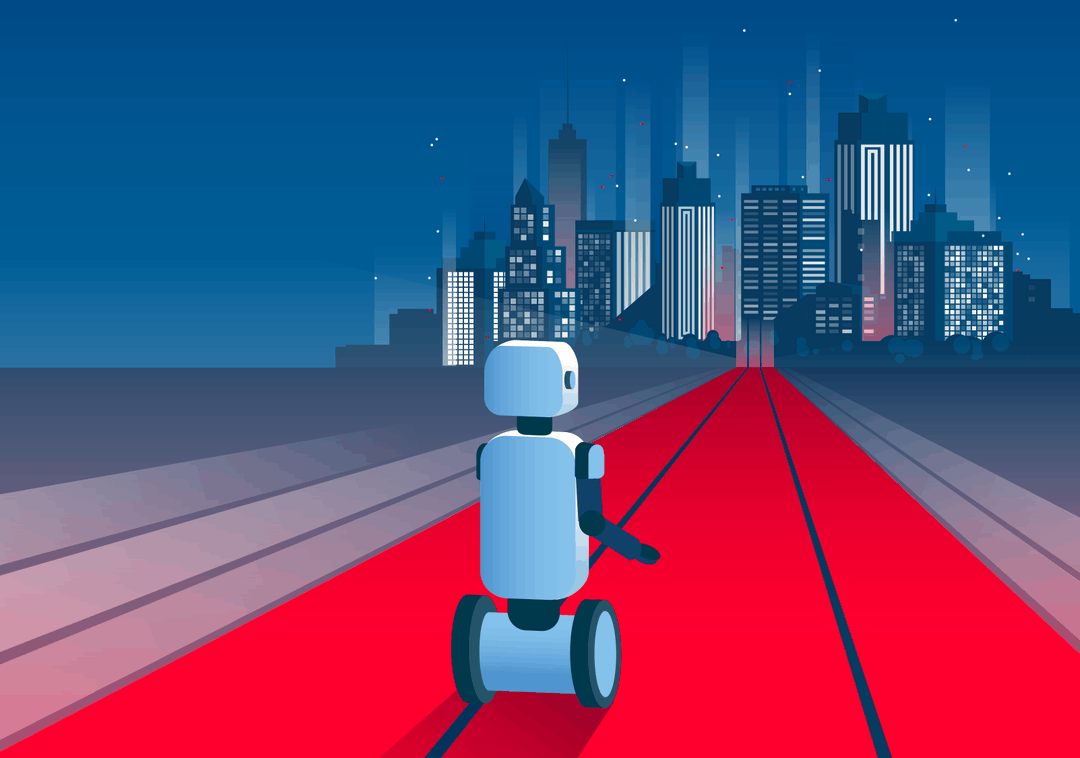 Over the past months I've outlined my vision of how robots will make a vital contribution to human progress in the coming years. Some of this might seem to be decades away but from what I see, and the conversations we are having with partners, 2020 is going to see significant change as more robots come out of the lab and into production.
Professional Service robots take the lead
Manufacturing has been the heartland of robotics since the 1960s and there are over 2 million industrial robots already in use around the world. They have already transformed much of manufacturing but to date they have largely been fixed or mobile in very limited circumstances and focused on routine and repetitive tasks. Professional Service robots are the new generation. They are mobile, autonomous and able to work alongside humans. They are performing an increasing range of tasks as their capabilities develop.
Deloitte features robots prominently in its 2020 TMT predictions. It suggests that next year Professional Service robots will equal industrial robot sales in volume and may match them in sales revenue by 2021. This has important consequences for the robotics industry. It's clear that the market is growing fast, but it also means that there is more opportunity for more players to enter with bespoke and specialist robot solutions. Those who can swiftly prototype, prove and then deliver at commercial scale, will be best placed to capture emerging opportunities.
Faster, better, cheaper
Improvements in core technologies will also drive applications and opportunities for robot solutions in 2020. The falling cost and increasing effectiveness of AI-driven approaches to a wide range of business challenges will see it become far more prevalent in every industry in 2020. Increasingly 'smart' robots, suitably equipped to move and interact with people, will be found in more and more situations.
The hardware needed to power these robots is evolving fast. New standardized sensors for robots from companies like Intel, Microsoft and MyntEye provide high quality, affordable options for OEMs. New AI and computer vision-specific hardware such as Intel's Movidius Myriad vision processing unit or Inuitive's NU4000 chip provide low cost, power-efficient solutions for autonomous robots. 5G connectivity will also be key with companies like Qualcomm leading the way. The technology's 99.9999% reliability (equivalent to 5 minutes network outage per year) and its ultra-low latency, make it ideal for communicating with autonomous robots. With the capability to support over 1 million simultaneous connections per square kilometre it can also support a high density of robots on a site.
These advances mean that in 2020 we will see more robots operating autonomously in complex environments such as warehouses, shopping malls and hospitals. Fundamentally, as robots become more capable, and more cost effective, more organizations will see the opportunity to use robots to transform what they do and how they do it.
First steps
The current generation of robots has already made great strides, increasing efficiency, taking on mundane, repetitive and sometimes dangerous tasks freeing human workers to do safer and more fulfilling jobs. But three common drawbacks have typically limited their application:
To date, most robots have been autonomous only in limited scenarios. For example, navigating on highly controlled, pre-configured routes.
Or they have needed almost constant human supervision either as operators or pilots who are in effect 'driving' the robots
And so far, the biggest hurdle remains cost. Robots are usually custom-designed for a specific scenario and are expensive
I believe 2020 will be a watershed year in which standardized solutions to these key challenges transform the industry. This month we demonstrated our SLAM solution running on ultra-low-cost, low-power Raspberry Pi hardware. This proof of concept is a compelling demonstration of how specialists like SLAMcore can provide cost-effective, multi-platform solutions that can accelerate development across the industry.
We are at the end of the first stage of developing a collaborative supply-chain-based industry. Next year will see it move from prototypes to production and open the door to a new wave of innovation and application of robots delivering value across sectors. It's going to be an exciting year.