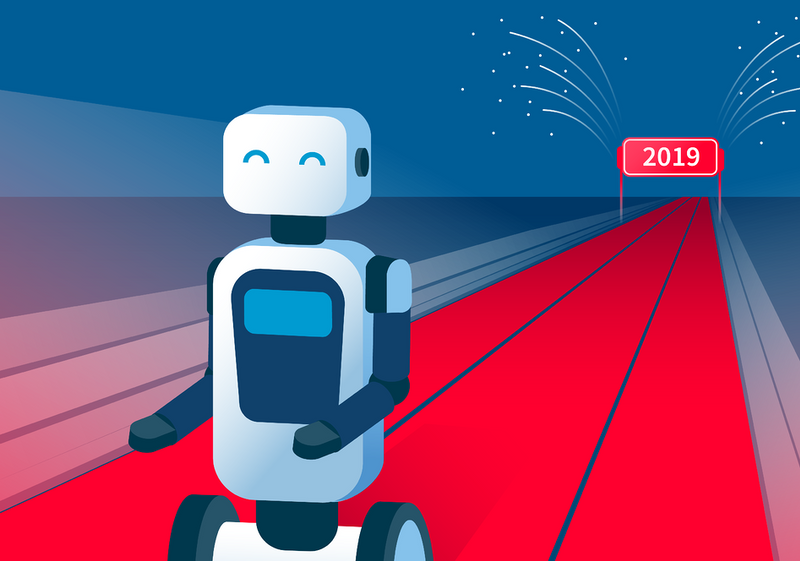 Gaining momentum
This year we were proud to undertake formal collaborations with both a large Japanese multi-national and a top UK robotics company, tailoring our offering to their needs, and creating customised solutions for their robots. This work benefited all parties yielding improvements in accuracy and robustness. We now have 10 Alpha customers all around the world including Japan, Singapore, Taiwan, Korea, the US and here in the UK. They are busy putting SLAMcore:Position through its paces on a range of platforms and results so far have shown that what we built is truly best in class. We will be offering a free downloadable version of our software next year, so make sure you sign up for early access to be one of the first to try it!
SLAM is a piece of Pi!
One of our biggest achievements this year has been achieving real-time performance of SLAMcore:Position on a Raspberry Pi, which we demonstrated at TechCrunch Berlin. Proof of our ability to run complex SLAM algorithms on affordable hardware like Raspberry Pi is important as our customers look to integrate our solutions in their designs. It is the result of our deep expertise in algorithmic optimization and lots of hard work to deliver high-quality Spatial AI with commodity electronics.
Growing a strong team
We have grown our team to over 20, welcoming additions to our research, engineering, product and business development teams. We've also moved to our own dedicated space in the bright, new WeWork space on Buckingham Palace Road. Thank-you WeWork for welcoming us this month and thanks to SoftBank for keeping the free beer flowing (for now). We are looking to build our team further in 2020, so keep an eye out for job openings as we continue to grow.
In the spotlight
This has been a great year for SLAMcore's profile. Not only have we more than tripled our social media following, but have received many industry accolades. We are listed in the top 100 European startups to watch, and named as one of the best robotics startups in the UK by Tech World. Our CEO, Owen Nicholson, represented SLAMcore at TechTourHQ's Deep Tech Summit, where we were selected as one of the top companies from 220+ applications.
A new decade – expanding opportunities
2019 has seen amazing progress at SLAMcore. We have hired, and continue to hire some of the best minds in the industry. Their work is rapidly establishing SLAMcore as the solution to integrate and more and more partners are testing and developing with us. As we move into a new decade we are excited and confident about the growth of the robotics industry worldwide, and in the UK in particular, and about our emerging role at the vanguard of that growth. Stay tuned for more announcements and insights from SLAMcore in 2020.