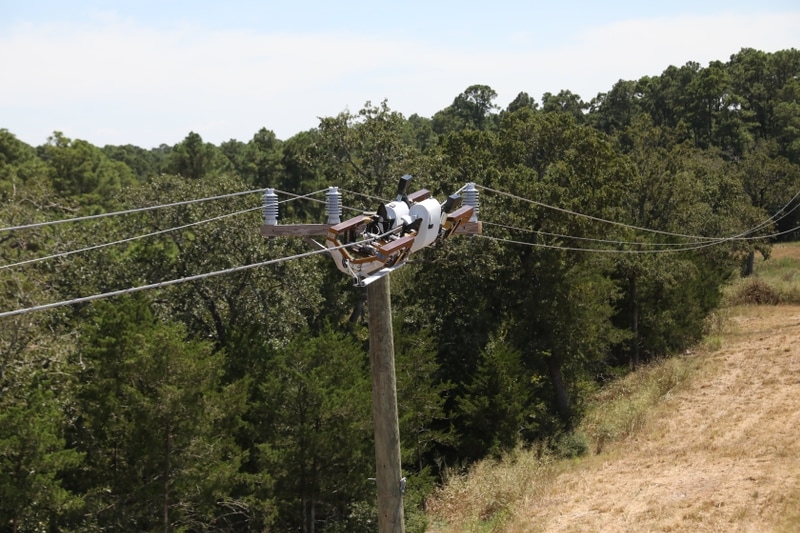 Half the world's population still remains unconnected to the internet and are excluded from the huge social and economic benefits it offers. Slamcore is proud to be one of the contributors in Facebook's development of Bombyx, an aerial fiber-deploying robot that aims to make fiber deployment significantly more economical.
Named after the silk-spinning Bombyx silkworm, the robot is designed to climb along electricity distribution lines wrapping a new lightweight fiber-optic cable to bring fiber internet connectivity to more regions of the world at a fraction of the cost. Bombyx is also designed to be fully autonomous, moving along power lines and climbing around obstacles to lay kilometres of fibre-optic cable without the need for human intervention. Last week's announcement by Facebook highlighted the value of this amazing technology.
You can learn more about the Bombyx robot in Facebook's Tech@ blog.
The Bombyx robot is a truly remarkable piece of engineering which incorporates many advances in materials, autonomous robotics and artificial intelligence. Slamcore is very proud that our vision-based spatial intelligence software will provide real-time location, mapping and object identification for the Bombyx robot. Using data from stereo cameras and an inertial unit, the Slamcore software helps Bombyx locate itself on the powerline, identify and map obstacles ahead so it can navigate around them. Slamcore's spatial intelligence software is designed to allow robots, consumer products and drones to operate autonomously in dynamic real world environments. We are pleased that our technology is making a contribution to this important initiative as Facebook works to bring more people online to a faster internet.