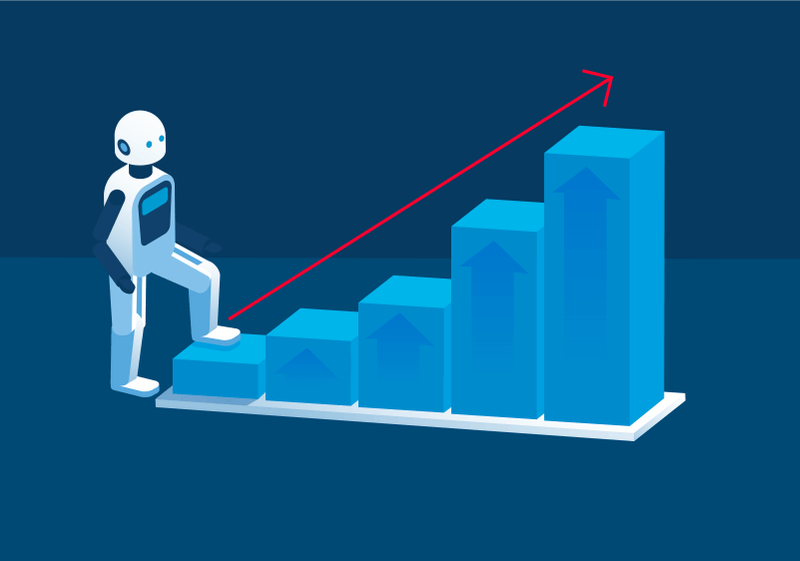 Robots are being deployed in ever greater numbers around the world and across industries to help manage the COVID crisis. Their use in many new and highly public scenarios is raising awareness and acceptance dramatically. Organizations of all types and sizes are now seriously considering robots as not only an immediate solution, but as part of long-term digital transformation and automation of their businesses.
As a result, the robotics market is now exploding. Already predicted as a key area of growth, we are seeing demand for effective robotic solutions that can support the 'new normal' of the post-COVID world accelerating. Our latest funding round comes at the perfect time to allow us to capitalize on this growth and help robot designers get their products out and helping people as soon as possible.
Creating autonomous mobile robots with effective spatial understanding is difficult, even large robotics companies with extensive engineering teams struggle with it, and it often slows down the whole development programme. SLAMcore was established to solve this problem with innovative spatial AI algorithms that solves the problem of simultaneous localization and mapping (SLAM) and can easily be integrated into all sorts of robot designs.
Even before the crisis we were engaged in many conversations with companies big and small who wanted a better way to solve SLAM issues. We have recently started the alpha trial of our new SDK which is a toolkit that gives developers everything they need to build, test and deploy SLAM solutions using our algorithms and low-cost, easily available off-the-shelf sensors.
The coronavirus pandemic has now lit the touchpaper for robotics and SLAMcore is ready to help meet demand. In the past few weeks, we have seen a huge spike in enquiries as robotics companies want fast solutions that help them get to market sooner. Enquiries for early access to SLAMcore product have risen by 50%.
The investment, co-led by Octopus Ventures and MMC and including investments from Toyota AI Investments and Amadeus Capital, could not have come at a better time. We can accelerate the availability of our products at a time when many developers are desperate for proven solutions to complex SLAM challenges.
The world is changing rapidly around us, presenting both challenges and opportunities. I am more convinced than ever that robots play an important role in improving society and the lives of millions of people. The COVID-19 crisis has illustrated many of the ways in which robots can add value. It is clear to me that we need to get more robots into more environments to help ameliorate the ongoing crisis and help construct the 'new normal.' SLAMcore's focus, expertise and success continue to create opportunities and new ways for the robotics industry to flourish and we remain committed to leading developments that help deliver more robots for good.