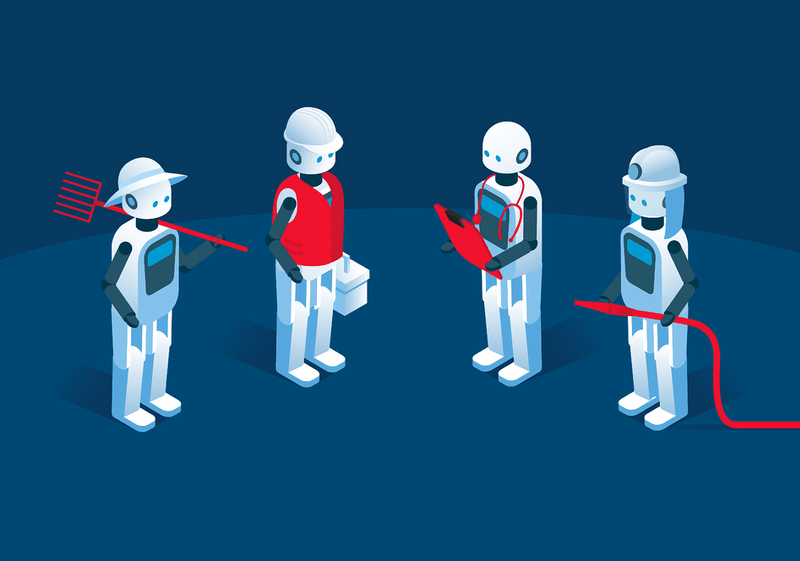 Today, 4th November, is "This is Engineering Day" in the UK. It is an important element of The Royal Academy of Engineering's ongoing programme to promote the role of engineering in solving complex and far reaching challenges that face our world as it looks to attract the next generation of engineers from schools around the UK.
Sadly, many young people hold an outdated view of engineering and there is a shortage of young people applying for engineering courses and jobs. The "This is Engineering" campaign exists to show how engineers play a vital role in some of the most cutting edge and exciting innovations of our time, and also how they are helping to build better futures including addressing climate change, health and safety, autonomous vehicles, sports, fashion and across the entire digital economy.
For us, engineering means robotics, software, algorithms and AI. It is all about experimenting, testing and finding new ways to solve problems and create value.
Regular readers and followers of SLAMcore will know we're committed to helping businesses create robots and products that can be part of the solutions to the most pressing problems facing the world today – be it caring for the elderly, building and maintaining mega-scale sustainable energy plants or farming in more resource efficient ways. To do this we, and thousands of other businesses across the UK are building new and innovative solutions, which need talented, enthusiastic and dedicated individuals to work on engineering challenges.
The Royal Academy of Engineering plays a crucial role in supporting Science, Technology, Engineering and Maths (STEM) subjects in our schools and universities. It also helps small engineering-led businesses like ours to grow. I am personally very honoured to be selected by the Academy to join the current cohort of the Enterprise Hub Leaders Programme. This six-month course of mentoring and skills development is designed to help engineering and technology-led businesses like SLAMcore quickly scale-up their innovations to a wider market.
Around 10 leaders are selected for each programme, based on factors including the quality and ambition of the leader's vision, the effectiveness and innovativeness of the technology, and its potential and likely impact on the UK engineering sector. The programme has already introduced me to mentors and experts who share my vision and passion and are helping to shape it and provide valuable insights on how we can best deliver it.
This work with the current generation of engineers, as well as the next generation is crucial to ensure that we have the people, the businesses and the technologies to address the wide range of challenges facing all of us. Engineering has never been more important, and the Royal Academy of Engineering should be celebrated for reminding us all of its relevance and impact.