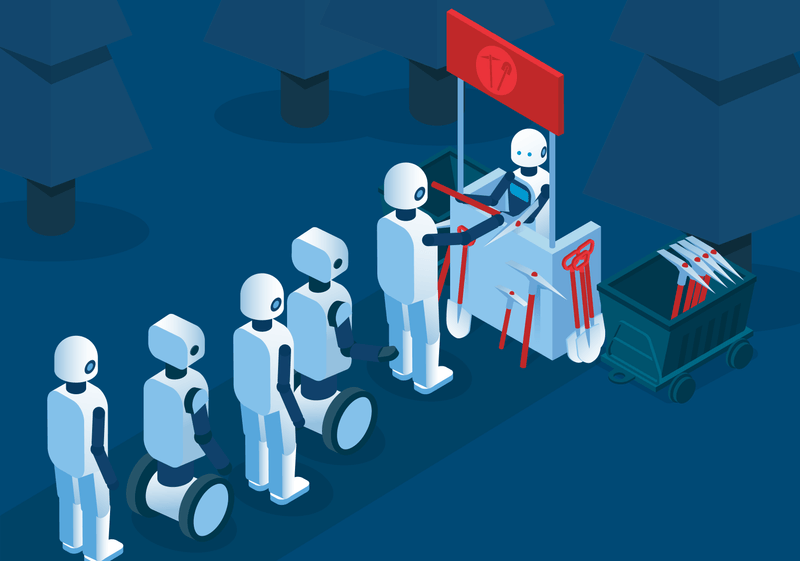 In the next few years we will see a rapid increase in the number, types and impact of spatially aware machines in our everyday lives. These will include autonomous robots providing a broad range of services, for example in enterprise to assist in warehousing, distribution and delivery, in the home to assist in daily chores and now in Extended Reality (XR) to provide entertainment or enhance accessibility. The signs are already there. The International Federation for Robots (IFR) estimates that this year over 18 million domestic robots will be sold – double the number from just two years ago and cities around the world are the scenes for countless trials of autonomous delivery robots.
Locate, Map, Perceive even more important
All these products and applications, and many more yet to be developed share a common requirement. They need robots, wearable devices and other machines to precisely and efficiently understand where they are in relation to the physical space around them. Slamcore frames this sense of sight as; Locate, Map and Perceive. The industry and opportunity for computer vision is at a significant inflection point and it's Slamcore which has designed, developed and is delivering a world class, embedded Spatial Intelligence solution as an SDK for product developers and service providers. That's why I am excited to have recently joined the team as Business Development Director.
For a large part of my career I have been focussed on enabling human senses in consumer electronics. At Audio Analytic we were enabling a sense of hearing through sound detection. And before that I was at Qualcomm where I was involved in the previous wave of augmented and virtual reality. Right now I think we are on the cusp of a new wave of spatial intelligence; computer vision is coming of age. Slamcore will continue to support and drive innovation in the fast growing market for Autonomous Mobile Robots (AMR) that roll, walk or fly, in a warehouse, on the streets or in our homes. But, two recent changes suggest to me that computer vision will rapidly go mainstream in the consumer electronics sector, initiating a goldrush of new additional opportunities for the business.
Computer vision is coming of age
First, the Metaverse will become the way people interact with virtual and physical worlds. There are already many talented, creative companies working to deliver meaningful, safe and immersive experiences, and I must say it's great to see so many familiar faces from my past ready to seize the opportunity. But, without the enabling technology that allows machines to accurately sense and understand the space around them, these products may never reach their true potential.
The second change is the availability, capability, and cost-effectiveness of the hardware needed to deliver these immersive experiences. From the advanced processors with the horse-power to deliver visual-spatial data in real time, to the lower cost arrays of complimentary sensors they support. But anyone who has tried will know it is not at all trivial to develop embedded software that delivers accurate performance with low memory, low latency and low power consumption.
Solving the hard problems
That's why Slamcore stood out to me. Perfectly positioned having solved the problem of Spatial Intelligence we are enabling innovative product and service providers to deliver outstanding performance and reduce their time to market with the Slamcore SDK. The talented team at Slamcore have cracked the hard problems, and have many more innovative solutions to come.
WHEN THERE'S A GOLDRUSH, MAKE PICKS AND SHOVELS
We provide the picks and shovels to those mining the gold and delivering the new, empowering experiences to businesses and consumers around the world.
It's easy to see why I am excited to join the team. I'm looking forward to talking to you about how we can help you deliver your products and services with the Slamcore SDK.
Julian Harris joined Slamcore as Business Development Director on 16 March 2022